4S Webs can provide web design and hosting services for a range of internet needs, specialising in the delivery of web solutions for individuals as well as businesses/organisations. Our services include the following:
Web design/development
Website support/maintenance
E-commerce websites
Database-driven sites
Blog setup
Search engine optimisation
Internet marketing
Web hosting/email
Domain name registration
We have a range of standard website design packages that suit most clients, from our Starter package to our Premium packages.  We are also happy to cost on a bespoke basis where necessary.  There will be a solution to meet your web design & development needs, so why not contact 4S Webs – web designer, Cheshire and we can advise on the best way forward?
Web Design/Development
Our web design and development service is based on a tried and tested process that involves consultation, planning, browser-based mockups, site coding, testing, optimisation and subsequent release to the main search engines. The consultation and planning process is key to the entire process and we try to ensure that we have a clear understanding of the purpose/aim of the site and the needs of it's owners and potential visitors before we embark on the website planning/design process. In order to help with the planning of the website framework (and our cost proposal) we need some information from you and the basics can be provided via our data gathering website quotation form.
E-commerce Websites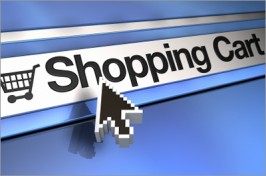 We aim to make all our e-commerce sites easy for the customer to use, secure and manageable for the owners. We understand that each owner may have specific requirements that need to be accommodated and can tailor shopping carts accordingly. Our e-commerce sites can accommodate both small discreet ranges of  goods and also mult-category items. We can setup all the necessary secure payment handling facilities that you may need and to this end predominantly use Secure Hosting (UPG) which provides an industry SSL encrypted payment portal. Back-office admin suites can also be made available to allow updating of product information, or product maintenance can be carried out by us.
Database-driven/Dynamic Sites and Blogs
Whilst e-commerce websites are perhaps the most commonly recognised dynamic type of website, they are many other types of site that require database functionality to be integrated within the website design coding. We have been involved with the development of a number of intranets, training portals, blogs and content-managed sites.
Search Engine Optimisation (SEO)

Whilst we pride ourselves on designing and developing usable and affordable websites, this effort would be of no use if our websites were not search engine friendly and we therefore ensure that our sites' infrastructure includes all the basic search engine optimisation (SEO) elements. With the millions of websites available to the search engines it is also important to look at how to make your website rise above its competitors. The options available undoubtedly will involve elements of marketing/promotion and your specific needs in this respect will be assessed separately, if required.
Internet Marketing
Internet marketing is intrinsically linked with search engine optimisation but there are numerous marketing techniques that can be used to promote your website in order to maximise the traffic that it gets, making sure of course that any increase in traffic is relevant. These services are bespoke and will be dependent upon target audiences, existing competition, marketing trends etc……and or course available budget.
Web Hosting/Email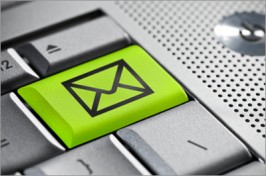 We can provide web hosting facilities with email setup for all the websites that we design/develop. Alternatively, in some instances we can work on the existing hosting platforms where websites are already firmly established and hosting packages are in place. Our hosting service costs are included in the web design costs for year1 and then are annually renewable, the cost being determined by the webspace and functionality being used. Annual hosting costs will always be identified at the time that the cost of the web development is agreed.
Domain Name Registration
The choice of domain name can be very important when setting up websites from scratch and we can offer advice on this and can register domains on your behalf. Clearly where websites are already in place it is unlikely that domain names will be changed but if this is necessary we can advise and can arrange for transfer of hosting if that is appropriate.
So whatever your web design & hosting requirements, we're sure to be able to help,  just contact us to discuss your requirements