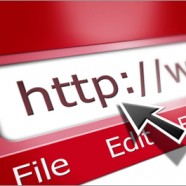 Choosing a domain name is an important decision that needs to be made before establishing your online presence. To register a domain name can be relatively inexpensive and that often belays the importance of the decision. Following are some issues that you should consider before taking that first step.
Domain Registration – Tips for Choosing a Domain Name
1. Domain names can only contain letters, numbers and hyphens, – symbols and spaces are not allowed.
2. Whilst hyphenated domain names are allowed they are sometimes more difficult to remember and they are certainly more difficult to pass on verbally. However when hyphens are used in a long domain name they can make the domain more easily readable. Hyphenated domain names are a more recent choice and are sometimes the only option available in a competitive keyword environment.
3. Domains each has an extension and these can be dependent on the country in which you locate your business eg. if you are doing business in the UK you might opt for .co.uk or .uk.com. Use of a local domain extension signals where your business/organisation is. The most popular domain extension is the .com and although many consider that these are essentially US domains this is no longer the case. There are also extensions that denote specific types of organisation and site eg. org is an organisation rather than a business. The full list of extension options is usually defined on the domain registration sites.
4. When you register a domain this is done for a minimum of 1 year, although longer periods can be registered and some extensions register for 2 years by default.
5. Where possible try and register multiple popular extensions for the chosen domain eg. .com and .co.uk. This will ensure that your main domain is protected from subsequent registrations by other competitors/other organisations.
6. Choose a domain that is as simple and easy to remember as possible – try not to use domain names that are often misspelled or are difficult to pronounce.
7. Where possible try and incorporate the basic keywords that will be used by users searching for your service along with any brand name. Also if there are multiple related keywords that are significant the register those also as they can be linked to the main domain name. Avoid choosing domains that are similar to established brands names as there could be trademark issues.
8. Always register a domain through a reliable registrar – don't choose the cheapest registrar as although they may offer a low-cost service there are sometimes hidden costs when you want to transfer the domain name. Also the more well-established registrars are more likely to remain in business. Always ensure that you have access to a domain control panel that allows you to manage the domain.
9. It is important to make sure that the domain is registered in the name of the domain owner rather than in the name of the registrar as legally the domain belongs to whoever is listed as the owner –  retrieval from another named individual or organisation is difficult after registration is completed. Always keep the owner and contact details up to date.
10. Make sure that your registrar has an effective renewal process in place that either reminsd and renews automatically or at the very least reminds of the renewal date in time for manual renewals to be done.
11. Once you have made your decision about which domain name to register act quickly in order to ensure that the one you want is available.
12. It is often worth checking that there isn't an aged domain name available that has been previously registered but that is available for sale. This can be a more expensive option but it does sometimes prove beneficial when it comes to establishing a presence with the search engines as there may well already be a traffic/profile history.
We are happy to advise on domain name choice and can register domain names on your behalf. If you would like to  register a domain name then please give us a call or email us and we can advise and deal with the registrations on your behalf.